Fletcher Soul Traveler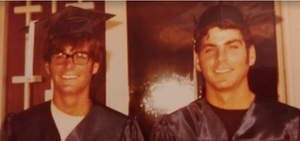 High School Graduation - 1971
The Fletcher Soul Traveler Collaboration Project is between my twin brother Richard and myself.  
Our music spans many genres of musical expression.  There are influences from electronic, blues, rock and roll, reggae, country, gospel, spiritual, gregorian, new age, classical, opera and more in our songs.  We believe a lot of our songs would be very suitable for the big screen as it fits our writing signature and style. 
We hope our music & poetry will take you along a cosmic ride!  Hope you enjoy your journey!
John Franklin Fletcher & Richard Fletcher
click on the Podcast icon to see a PDF of all work..